It's been quite the month, hasn't it? And yet, even in the middle of everything happening in the world right now, our community has continued to step up to the plate to cheer each other on, engage in productive discourse to better our city, and have shown each other kindness + love, as one #LakelandStrong.

Though we're not entirely sure what July is going to bring, we do know one thing – we have each other through it all…and of course, that sticky, glorious Florida summer heat. 🌞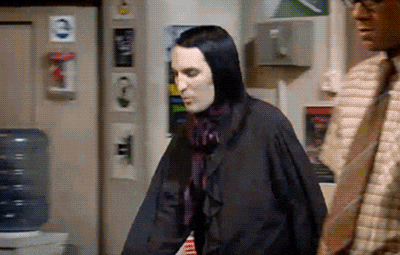 So without further ado, here's a look back at June. ⬇️

Top conversations:

7+ Crazy Florida Alligator Sightings
From a huggable sweetie + to a Walmart prowler, we rounded up several of the snappiest stories this spring involving our favorite lizard-like leviathans for you to catch up on. And despite what all FL kids were taught to believe, running zig-zag is not a good way to escape a prowling alligator.

Million-dollar-listings in Lakeland, FL
We curated a list of our favorite million-dollar-listings on the market this spring for you to plan a fun fantasy house hunters driving tour through Lakeland. According to our poll, 35.8% of you preferred Mid-Century Modern-style homes while 29.2% preferred Spanish or Meditteranean-style homes.

30+ black-owned businesses in Lakeland, FL
To better listen, learn, and facilitate positive conversations about our diverse and vibrant community, we collaborated with local resident + business owner, Stephanie Gregg (founder of Buena Nights – events that showcase the talent of Lakeland Makers) to create a list of black-owned businesses.

Top clicked links:

Local seniors looking for pen pals (LALToday)
Seniors at Lake Gibson Village were in search of pen pals – and to say Lakelanders stepped up, is an understatement. Since the program launched, there has been a resounding response with thousands of letters sent from all over the globe. 😭

Lakeland City Commissioners decide against a mask mandate (LALToday)
Masks + face coverings have not yet been mandated in Lakeland. This decision came after a special commission meeting. Local health leaders asked commissioners for a mask ordinance, though after the mayor moved to approve the order, no commissioner made a motion to pass it. The decision to wear masks is left up to businesses + citizens.

USDA Secretary Sonny Perdue stops in Lakeland (The Ledger)
It's Always "Sonny" in Lakeland. Sonny Perdue, Secretary of the United States Department of Agriculture, made a pit stop in Lakeland to bring food to the One More Child offices of the Florida Baptist Children's Home. 🌽

Top comments:

On 'the 1976 time capsule'
"My dad put a hair metal CD in the time capsule." – @timtheregister

On 'Your most memorable concert at the RP Funding Center'
"Nice item on the Boss, but did you know KISS made Lakeland famous in a song? 'Shock Me' was written about Ace getting shocked while performing at Lakeland Civic Center in the '70s and later Ace wrote 'Shock Me.' To this day the band remembers Lakeland Florida!" – Reader Mark P.

On 'Andy's coming to Lakeland'
"Yay! I love frozen custard 💕" – @cheertastic1
Coronavirus
○ On Monday, the Florida Department of Health announced 5,266 new cases of coronavirus and 28 additional deaths in Florida. That brings the total number of cases in FL of COVID-19 to 146,341 cases, and the total deaths to 3,447. You can find more updates on the Florida Department of Health dashboard. (Fox 35 Orlando)

○ ICYMI, Florida suspended the drinking of alcohol at bars, due to the rise in COVID-19 cases. Here's how local bars are coping + pivoting during the shutdown. And here's how you can help.

○ The Ledger recently asked USF epidemiologist + public health expert, Dr. Jill Roberts, her thoughts on mask mandates and Polk County's coronavirus cases. According to Dr. Roberts, the molecular structure of COVID-19 allows the virus to spread + transmit faster and that "A mask policy is the only thing that will keep us from reverting to closing down the economy." (The Ledger)

○ A new public Facebook page called "Lakeland Business – Operation Face Mask" has been started by Lakelander, Heather Jackson. The purpose of the page is to share which businesses in the city require employees + customers to wear face masks.

○ The Ledger has reported two restaurants with outbreaks. The Joinery (640 E. Main St.) has closed for a deep clean + employee testing, as a staff member tested positive for COVID-19 last week. The food hall has yet to announce a reopening date. While an employee at Olive Garden (3911 US 98 N.) has tested positive for COVID-19, the restaurant has stayed open + sanitized the entirety of the restaurant, and managers have informed other employees and continue to take temperature checks. (The Ledger)

○ Lead pastors of Grace City Church have tested positive for COVID-19. This diagnosis came after an in-person prayer meeting on June 14, and the staff at the church are being tested, as well. The plan of Sunday in-person services has been pushed to July 12. (The Ledger)

○ Tampa Bay Times is sharing stories of Floridians who have lost their lives due to COVID-19. If you've lost a loved one, you can fill out this form. (Tampa Bay Times)

○ Public records from the Florida Fish and Wildlife Conservation Commission (FWC) report that manatee deaths have increased by 20% in 2020 due to COVID-19. Reasons for this increase include cold stress, boat impacts + other reckless outdoor activities. In order to decrease the amount of manatee deaths, the FWC provides safety tips and information for boaters to follow. (Creative Loafing Tampa Bay)
Hey, there. Looking for today's #MustDo events? In accordance with the CDC's recommendations regarding public gatherings, we have decided to postpone public event coverage for the time being. We look forward to bringing you Lakeland's #MustDo events soon (until then, feel free to submit your virtual events here).
#LALtoday
#DYK that your photo could be featured in our newsletter? Just use #LALtoday on social media.
News Notes
Weather
○ 96º | Mostly Sunny | 20% chance of rain

Outdoors
○ Headed to the beach this Fourth of July? Here's a list of FL beaches that have reopened, plus safety protocols to take. 🏖️

DYK
○ Did you know that a simple breathing technique can reduce your cortisol – a stress hormone – by 30%? Watch as Catapult member Dan Jarvis takes you through different exercises to help manage your stress. Ⓟ

Stat
○ 57.4%. The percentage of Polk County residents who have taken the 2020 Census survey. The top three cities with the highest percentages are Polk City (63%), Davenport (62.2%), and Bartow (62%). So far, Lakeland's response rate is 61.1%. In Florida, the rate of people who have taken the census is 58.0%. Read more here to learn about the importance of the Census, the effects, and how to respond to the questionnaire.

Ranked
○ 1. Publix's ranking in NewsWeek's Customer 'Supermarkets category' in their recent list of America's Best Customer Service 2020. Publix also scored the no. 9 spot in the top best overall customer service list. 🎉

ForKids
○ Go fish. No, really. Fishin' with Judd – a collaboratory fishing event hosted by the Polk County Sheriff's Office + the Florida Fish and Wildlife Conservation Commission (FWC) – takes place on June 30 from 7:30-10:30 a.m. at the Sheriff's Operation Center (1891 Jim Keene Blvd., Winter Haven). Deputies and FWC officers will be on hand as guides to provide supervised "bait and tackle – catch and release" activities. Kids also have a chance to interact with law enforcement + enjoy lunch, provided by Polk Sheriff's Charities, Inc., after fishing. Toys and games that have been anonymously donated will also be given to the kids. 🎣

Civic
○ Florida is getting 191 new laws, starting July 1. The biggest ones include Jordan's Law (which reduces the workload for caseworkers), a $400M teacher law, a bill that standardizes Holocaust education, protections for incarcerated pregnant women, regulations on E-bikes + more. Lawmakers originally filed 3,500 bills. (WFTS Tampa Bay)

Gallery
○ Summertime + the livin' is…hot, with an extra side of hot..okay, but did we mention it's hot? Maybe this gallery, featuring Lakelanders of the past, can teach us how to stay cool. A trip to Frances Beach on Lake Hollingsworth, anyone? ☀️

Region
○ Flood Factor, a new app that shows flood risks for Tampa Bay homes, reveals thousands that are likely to be underwater during a flood. The most at-risk cities include Tampa, Miami + Jacksonville and according to data, approximately 58,414 properties are already at risk. In 30 years, it is estimated that 72,178 properties will be at risk. (Creative Loafing Tampa Bay)

ForParents
○ If you have a child that attends a Polk County Public School, make sure to keep an eye on your mail – as a $313.50 P-EBT card is headed your way. Cards are being sent to traditional + some charter schools and envelopes feature a Milwaukee return address (so, don't throw it away – it's not junk mail). (Lakeland Mom)

Number
○ $66,570. How much money Lakeland residents with a bachelor's degree earn on average, annually, while their counterparts with associate degrees earn $55,294. This makes the Lakeland-Winter Haven metropolitan area the metro with the second-slimmest earnings between those with a bachelor's degree versus an associate degree. The study was done by two researchers at a think tank that analyzed 104 metro areas across the US. (Tampa Bay Times)
○ $92.2B. The amount that Gov. DeSantis has approved for the Florida state budget. Of that, $6.3B will be set aside in expectation of shortfalls during the next fiscal year. This amount was originally $92.3B, but was cut down in hopes to blunt the economic fallout that occurred due to COVID-19. (Tampa Bay Times)
○ 2. The number of alligators that were recently removed from Lake Morton. The lizard-like leviathans were removed to protect LAL's royal avians + other waterfowl. This was the second time this month alligators were removed from Lake Morton. According to City officials, the alligators may be traveling from Lake Hollingsworth through storm drains. If you see an alligator around town, you can call the City of Lakeland at 863.834.7718 or the Lakeland Police Department at 863.834.6900. 🐊 (The Ledger)

TryThis
○ "Green Hat and White Gloves." Stroll around Lake Hollingsworth on July 14 at 6 p.m. with the local historians and be regaled with tales of astounding achievements + people of LAL's past. This program takes place every second Tuesday of each month. Space is limited. RSVP by calling 863.834.2280.

Dish
○ We got our bake on *big time* during quarantine, and while our skills definitely improved, we won't be quitting our day jobs. Meet Don Lovering, a talented Publix cake decorator – and check out some of his most complex cake designs. 🎂 Ⓟ
TheKnow
From plumbing to air conditioning, homeowners might encounter unexpected problems | Photo provided
Remember when we asked you to send us your confusing homeownership questions + concerns earlier this month? The local experts at Payne Air Conditioning sifted through and answered some of the top reader questions about indoor air quality, filters + why your A/C unit might be on the fritz.

Here are your questions (shoutout to the readers who sent them in), with the answers from owner Frank Lansford + Service Manager Adam Ogg of Payne Air Conditioning:

Q: How often should I be replacing my air filters?
A: There's not a one size fits all answer since everyone's home environment is different. You should check the filter monthly + then replace it when it's dirty. You don't want to throw away a clean filter, nor do you want to leave a dirty filter in the system for too long.

Checking it periodically will allow you to learn what's best for your home's environment. A good reminder is to check your filter when you receive your monthly electric bill. We relate our electric bill to our air conditioning system because it's responsible for approximately 40% of our electric consumption. Ⓟ
#Shareworthy
The Wrap
🔄 Catch up on any newsletters you may have missed here.

💭 Say Hello: What do you want to know about your city?

✏️️ Want to write an article for us? Find out how here.

👀 Want your business featured in our newsletter? Learn more about advertising opportunities here.
Did a friend forward this to you?
It can be in your inbox tomorrow a.m.
| | | |
| --- | --- | --- |
| @LALtoday | Follow us. | #LALtoday |
Let us know if we've missed anything and say

[email protected]
Disclaimer: Content marked with a
Ⓟ
is representative of our advertising partners.
Want to receive LALtoday once a week instead? Update your preferences here.
Never want to hear from us again? Break our hearts by unsubscribing here.
Copyright © 6AM City, LLC, all rights reserved. Legal.
Greenville, SC 29602