Good morning, Lakeland. 👋 Today we're going to talk about one of our favorite words: y'all.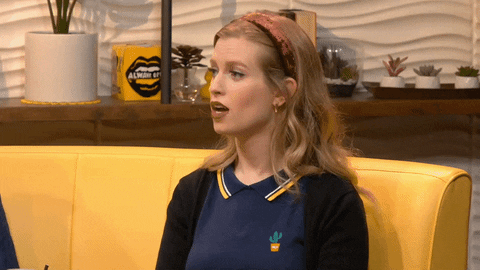 While the word y'all is ubiquitous among native Southerners (including most Floridians), plenty of people will tell you it's not a word at all – and that's false.

Unlike many languages, English lacks a second-person plural, so the word "you" can be used to address a single person or a group of people. For clarity, many American English speakers in regions around the country have adopted the phrase "you all" to indicate a multitude + y'all just so happens to be a grammatically-acceptable contraction of that (although similar words like you'uns or youse are typically less adored by strict grammarians).

But there are rules, y'all. As with any linguistic contraction — think I'm, she's, won't, we've — the apostrophe replaces letters that are missing from the full word or phrase. Since y'all is the abbreviated form of "you all," the apostrophe is placed where the o + u are missing. Thus, y'all not ya'll.

Another benefit of using it? It's totally gender neutral.

If you're interested in learning more about the history of this or other Southern dialectisms, check out the following titles: the Dictionary of Smoky Mountain English, The Companion to Southern Literature + Speaking American: How Y'all, Youse, and You Guys Talk.
| | | |
| --- | --- | --- |
|   | What's your go-to plural for "you"? |   |
If you know anyone who loves words — or needs a brush-up on how to use them — use the links below to share this convo.
#MustDo
○ Starting yesterday, the City of Lakeland will share updates on local coronavirus numbers on their social media platforms, Mon.-Fri. The City of Lakeland has been reporting COVID-19 statistics on its website, since March. See here.

○ On Thursday, the Florida Department of Health announced 3,289 new cases of coronavirus and 64 additional deaths in Florida. That brings the total number of cases in FL of COVID-19 to 114,018 cases, and the total deaths to 3,327. On Thursday in Lakeland, there were a total of 902 cases (an increase of 32 cases since June 24). On Thursday in Polk County, there were a total of 2,571 cases (an increase of 117 since June 24). You can find more updates on the Florida Department of Health dashboard. (Orlando Sentinel)

○ The Academy Prep Center in Lakeland (1021 Lakeland Hills Blvd.) has opened its campus for a three-week summer session. This early opening is due to the toll that the coronavirus took on some students due to lack of access to computers and internet + adult supervision. This not-for-profit private school also has campuses in Tampa + St. Petersburg and offers free education to low-income middle-school students. (88.5WMNF)

○ The Detroit Tigers have decided to hold training camp at Comerica Park in Detroit, though the team would have preferred training at TigerTown. The Tigers complied with Major League Baseball's recommendation to social distance + train within driving distance of their home stadium. ⚾ (Detroit Free Press)

○ The CVS at 5010 S. Florida Ave. is now holding drive-up COVID-19 testing. CVS will provide 50 swabs a day for those who make appointments and claim to have symptoms of the coronavirus. Patients who sign up online will administer swab tests on themselves and wait up to three days for results. The test is free, but patients with health insurance will be asked to provide proof. (Lkld Now)

○ As COVID-19 cases surge in Polk County, the ages of those testing positive are dropping. At Lakeland Regional Health Medical Center, of those being diagnosed + treated, elderly patients are no longer in the majority. The Florida Department of Health announced a record daily total of new cases for Polk County, and of the 185 cases, 112 of them involved residents age 40 or younger. Some patients have even been listed as age 0. (The Ledger)

○ Gov. DeSantis issued a warning to restaurants and bars about penalties due to COVID-19. This warning states that if a business holds more people than what is allowed by social distancing, they will run the risk of their liquor license being revoked. Due to this new warning, bars are now taking more precautions, such as wearing masks, in hopes of both keeping their liquor license + running a healthy business. (Bay News 9)
Hey, there. Looking for today's #MustDo events? In accordance with the CDC's recommendations regarding public gatherings, we have decided to postpone public event coverage for the time being. We look forward to bringing you Lakeland's #MustDo events soon (until then, feel free to submit your virtual events here).
#LALtoday
#DYK that your photo could be featured in our newsletter? Just use #LALtoday on social media.
News Notes
Weather
○ 98º | Partly Cloudy | 10% chance of rain 🥵

Ranked
○ #59. The ranking of Lakeland on U.S. News' Best Places to Live – out of almost 20,000 cities in the country. We also ranked #7 in Best Places to Live in Florida. Here's why. Ⓟ

Asked
○ Whether it's drizzled with maple syrup or slathered with hot sauce, fried chicken is no doubt a Southern delicacy. If someone was visiting from out of town, which Lakeland restaurant would you recommend that has must-try fried chicken? Super Duper Spot? Fred's Market? Publix? Don't be chicken – let us know your favorites so we can add them to our round-up. 🍗
○ We've had a few questions come in, asking how we – as a community – can continue to support first responders (medical staff, police, firefighters, mental healthcare professionals, etc.). Know of a way to help those who are paying it forward by helping others? Drop us a line with some tips.

Watch
○ A recent edition of Foodie Friday – the video where Southern Homes shares cooking-at-home tips from their quaran-team – features Jerk Chicken Pasta made by Andrene. 🤤 Ⓟ
○ Sweet treats for the LPD. The residents of Polk County are sending in baked goods and snacks like cakes, cookies + more to show support for Polk County Law Enforcement. Not only are the officers receiving delicious treats, but also gifts + messages of encouragement to show the community's appreciation for them and what they do. 🧁 (Fox 13 News)

Civic
○ The Polk County Sheriff's Office has made an addition to its policies – a provision called the "Duty to Intervene." The policy (which reads "Duty to Intervene: Deputies have a duty to intervene to prevent or stop the excessive or unjustified protective action by another deputy") showcases how deputies are expected to act if they witness a coworker using excessive force. According to Sheriff Grady Judd, the policy isn't new + has been the agency's custom for a while, and the policy has been codified so that there are no misunderstandings. For the Lakeland Police Department, there's a clause in the agency's code of conduct called "Members Duty to Report Misconduct," which states that any employee has to "promptly report any personal knowledge of another member's non-compliance with any federal, state or local law, City of Lakeland ordinance, Code of Ethics, Department directive, general or special order, policy or procedure, to their supervisor." (The Ledger)

DYK
○ The Downtown Farmers Curb Market is open all summer long this year – including the month of August? The only exception is the Fourth of July, when the market will be closed. Check out the safety guidelines here.

Outdoors
○ Looking to branch out? Instead of staying indoors this summer, there are several nature reserves and parks near Orange County that are large enough for social distancing. Check out Tosohatchee Wildlife Management Area, Orlando Wetlands Park + Split Oak Forest Wildlife and Environmental Area to surround yourself with much needed fresh air and nature. 🍃 (Orlando Weekly)

Listen
○ ICYMI, Southeastern University's SEU Worship dropped their newest fire album, "A Thousand Generations." The album has already been featured by Apple Music + News Release Today + can be found on music streaming platforms. 🔥

Biz
○ 3,800 sq. ft. are about to become available for lease in the Dixieland Mall (1035 Florida Ave. S. #205). The space (previously home to The Balance Culture, as they will soon move into their new space at the Heritage Parking Garage) is next to community staples, like Concord Coffee, and is expected to see an increase in foot traffic over the next few years. Check out the floorplan here.

WaterCooler
○ Southeastern University (SEU) baseball outfielder Zach Cornell signed a contract with the Washington Nationals as an undrafted free agent – making him the 10th SEU player since 2013 to be taken in the MLB First Year Player Draft or sign as a free agent after the completion of the draft.

Region
○ Splash Mountain – a stape ride at Walt Disney World – is being re-themed to "The Princess and the Frog." This change comes after park fans + cast members spoke out about the ride, considering it to be racist due to its animated characters from the 1946 movie, "Song of the South." According to Disney staff, the project is already underway. (Fox 35 Orlando)

Pet
○ 81% of the animals who came into the care of Florida shelters in 2019 were saved – a lifesaving record for the state. While FL doesn't keep a shelter registry or collection of shelter animal data, this information comes from researchers at the University of Florida, who collected data from 149 of the 153 shelters that operate in FL.

Cause
○ Polk County's newest neigh-bor. Old Spice, a neglected 23-year-old mini horse, was rescued by Polk County Animal Control on May 30. After being taken to Foothills Equine Rescue Assistance, Old Spice received the vet care and surgery that he needed and will now spend his time trotting around at Hope Equine Rescue Inc. 🐎 (Fox Carolina)
○ The recent call for pen pals for the residents at Lake Gibson Village had a resounding response with thousands of letters from all over the globe. People ages six to 70 sent in letters, cards, pictures, flowers, puzzles + stationary. Due to such a high amount of letters, the managers and Lake Gibson Village decided to share the love and sent extra letters to other senior living communities in the area. (News Channel 8)
#TheBuy
Naternal's "Trust the Dose System" allows consumers the chance to personalize their CBD experience | Photo via Root Bioscience
Trying a new self-care product or treatment shouldn't bankrupt you. NC-made Naternal is cutting through the often confusing – and expensive – world of CBD with a line of high-quality products at prices that make sense; starting at $15.

Every human (and pet) is different, so Naternal's product line + dosing system allows each customer to fully personalize their CBD experience. They even created this quiz to help customers find the product that best suits their needs. Ⓟ
#Shareworthy
The Wrap
We love to #ShopLocal, #EatLocal, and – of course – experience all the great local things our lil' Swan City has to offer. To celebrate Juneteenth + support local black-owned businesses, we've shared businesses to support this week, as an act of community solidarity. Check out more businesses you can support here.

🔄 Catch up on any newsletters you may have missed here.

💭 Say Hello: What do you want to know about your city?

✏️️ Want to write an article for us? Find out how here.

👀 Want your business featured in our newsletter? Learn more about advertising opportunities here.
Did a friend forward this to you?
It can be in your inbox tomorrow a.m.
| | | |
| --- | --- | --- |
| @LALtoday | Follow us. | #LALtoday |
Let us know if we've missed anything and say

[email protected]
Disclaimer: Content marked with a
Ⓟ
is representative of our advertising partners.
Want to receive LALtoday once a week instead? Update your preferences here.
Never want to hear from us again? Break our hearts by unsubscribing here.
Copyright © 6AM City, LLC, all rights reserved. Legal.
Greenville, SC 29602