Students, parents, and teachers all have questions about what this school year will bring. 2020 has been unprecedented, to say the least, so we did some digging to help break down the plans of school districts in Polk County. What we can all plan for is another year of learning + growing no matter if students are in-person or virtual.

The first day of school (projected to be Aug. 24) will look different this year. So let's take a look at what we know.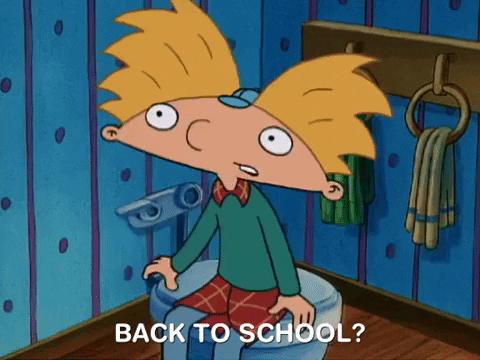 Who said what?

🗣️ Gov. DeSantis spoke about reopening schools on June 12. Gov. DeSantis called for all schools to reopen in the fall and for school districts to allow parents to decide between in-classroom or virtual learning. The governor also said that local districts can make their own decisions on reopening schools.

🗣️ FL Education Commissioner Richard Corcoran issued an order that stated "school districts and charter school governing boards must provide the full array of services that are required by law so that families who wish to educate their children in a brick and mortar school full time have the opportunity to do so." More information on guidelines about back to school have been recommended by the Florida Department of Education.

🗣️ Polk County Public Schools Superintendent (PCPS) Jacqueline Byrd postponed the reopening of schools until at least Aug. 24. The PCPS Board has worked since the start of the pandemic to create a model of options for returning to school, including, Traditional Campus Learning, Campus eSchool + Polk Virtual School.

🗣️ Florida Education Association (FEA) – the state's largest teachers union – disagrees about the decision to reopen brick + mortar schools. The FEA has filed a lawsuit to "to protect health and well-being of students, educators and communities." Read the lawsuit here.

🗣️ The Florida Chapter of the American Academy of Pediatrics released an 11-page report with recommendations to lower risks of infection to students + teachers. The paper additionally recommended the delay of school for some districts, saying that "coronavirus prevalence will not decrease enough in the next 4-6 weeks to make the benefits of school attendance outweigh the risks."

🗣️ The CDC announced on July 23 that it has updated its guidelines to recommend that schools reopen in the fall.

| | | |
| --- | --- | --- |
|   | How do you feel about going back to school? |   |
 

| | |
| --- | --- |
| | We are ready for five days a week |

 
Educate a parent or guardian of a child that's enrolled in the Polk County Public School system, to make sure they know about these changes. ⬇️
Coronavirus
○ Construction on Lakeland Regional Health's Behavioral Health Facility is on a temporary pause, until the end of summer. The postponement is due to a lack of previously expected revenue prior to COVID-19. Upon reassessment later this season, a decision will be made on whether to continue the delay or continue as planned. (Lkld Now)

○ COVID-19 cases have increased at two state prisons in Polk County. The Polk Correctional Institution has 28 staff members and 204 inmates with the virus and 41 pending tests. Avon Park Correctional Facility has 36 staff members and 211 inmates who have tested positive for the virus with 163 pending tests. Safety precautions in the facilities include temporary suspension of inmate transfers, a cloth face mask requirement + more. (The Ledger)

○ Gov. DeSantis has extended the FL eviction ban until Sept. 1. This order was put in place on Wednesday and states that tenants will have to pay back rent at some point to avoid eviction, a tenant should get proof in writing if a landlord does not agree on a new payment plan, tenants can still be evicted for non-COVID-19 reasons + tenants should contact their landlord for an extension if they cannot pay after the extension period. (Click Orlando)

○ The Florida Department of Health is urging FL residents to answer phone calls from the phone number 833-917-2880, as calls are part of the state's contact tracing effort. The calls are about potential COVID-19 exposure. If you've been exposed, the department will ask about close contacts and will then monitor you and your contacts in hopes of stopping the spread of coronavirus.

○ Over 6,000 cases of COVID-19 have been linked to roughly 270 colleges in the U.S. The schools with the top cases include University of Florida, University of Central Florida, University of South Florida. (New York Times)

○ FL is closing all state-run COVID-19 testing sites in preparation of Tropical Storm Isaias. The closure will last until the storm passes on Tuesday or Wednesday of next week, at the latest. (Bay News 9)

○ Today is the last day that educational institutions, nonprofits, communities + state agencies can submit applications for the Rebuild Florida General Planning Support System. A transcript of the overview of the program can be found online and an online application is available.

○ The head of the Congressional coronavirus oversight panel requested to see documents from four Republican governors to show documentation of how their states are battling COVID-19. FL, TN, GA + OK were included in this demand and they have until Aug. 12 to respond. (Fox 35 Orlando)

○ On Thursday, the Florida Department of Health announced 9,956 new cases of COVID-19 and 253 additional deaths in Florida. That brings the total number of cases in FL of COVID-19 to 461,379 + the total deaths to 6,586. You can find more updates on the Florida Department of Health dashboard. See Lakeland numbers here. (Wesh 2 News)
Hey, there. Looking for today's #MustDo events? In accordance with the CDC's recommendations regarding public gatherings, we have decided to postpone public event coverage for the time being. We look forward to bringing you Lakeland's #MustDo events soon (until then, feel free to submit your virtual events here).
#LALtoday
Newly formed Tropical Storm Isaias has been making waves in headlines for the past week + causing meteorologists, weather gurus, and FL residents all ask two questions:

1. Is it going to affect Florida?
2. Wait…how do you pronounce Isaias?

While we don't exactly have an answer on the first one yet, as of 5 p.m. on Thursday, Tropical Storm Isaias – the ninth-named storm of a busy weather season – is expected to come close to FL this weekend, bringing rain + wind. Keep up-to-date with your local weather channel for the latest news. And to answer the second, Tropical Storm Isaias is pronounced "ees-ah-EE-ahs." The more you know.

#DYK that your photo could be featured in our newsletter? Just use #LALtoday on social media.
News Notes
Weather
○ 92º | Partly Cloudy | 20% chance of rain
○ Due to the potential threat of Tropical Storm Isaias, Citrus Connection has suspended all transit services on Aug. 2. Only Route 30 will be affected.

TryThis
○ A siriously magical event is taking place in downtown Plant City (102 N. Palmer St.) today from 12-7 p.m. In honor of Harry Potter's birthday, Plant City is hosting a celebration – with wizarding deals + goods (like butterbeer, chocolate frogs, furniture, lotion potion, pumpkin drinks, sorting hat cupcakes + more) from many of downtown's businesses. There will also be a costume contest, a Quidditch obstacle course for kids + photo-opp at Platform 9 ¾. Face masks, temperature checks, social distancing, and other safety precautions are required. ⚡

Biz
○ Draken International – owner + operator of the largest commercial fleet of tactical ex-military aircraft – is one of three companies Air Combat Command just awarded contracts worth up to $433.6 million. The contracts will provide thousands of annual sorties of adversary air support – at five bases over the next several years. Why is this so cool? The Lakeland Linder International Airport-based Top Gun-esque company is one of the first to be awarded under the larger Combat Air Force/Contracted Air Support. Draken received two contracts to support the F-15E FTU at Seymour Johnson Air Force Base, + the F-16 FTU at Kelly Field. (AirForce Magazine)

Watch
○ Wicked Tuna: Outer Banks. The Nat Geo show – which chronicles the ongoing battle of north vs. south crews for the largest seasonal catch of tuna – features one of Lakeland's very own, Jason Futch, a mate on the "Fishin' Frenzy" boat. Dirty Jay, as he's affectionately known, has appeared in season four, five, and the current season, seven. Thank you Reader Louise N., for schooling us about the Lakeland connection in this show. 🎣 (The Coastland Times)

Job
○ Back to the chalkboard. Polk County Schools are set to reopen in a few weeks, and the school district is looking to fill 100 positions before the year begins on the tentative date of Aug. 24. Over 700 people checked in at a job fair that was held earlier this year, but the school district is looking to hire individuals who already live in the state. 🍎 (Fox 13 News)

Trending
○ The Red Planet. Is there life on Mars? ICYMI, yesterday morning, NASA launched the Mars Perseverance rover from Cape Canaveral, FL. This historic mission will bring back samples from the Red Planet, as the biggest + most sophisticated robotic vehicle ever built look for signs of past life. Get a recap of this out-of-the-world launch here. 🚀

Pet
○ In an effort for Polk County to become a no-kill county by 2025, PetSnip-Polk, SPCA Florida, Humane Society of Polk County + Polk County Animal Control are collaborating together to help local homeless animals. Through the #SpayItForward movement, 200 cats + kittens will be sterilized at the SPCA Florida clinic on Aug. 2 + ready for adoption. 🐈

Health
○ Cancer genetics play a big part in diagnoses + preventive care options – especially for patients with a family history of breast cancer. Meet Dr. Vanessa Prowler – the Fellowship-trained breast surgeon in the area who specializes in cancer genetics. Read more about her story here. Ⓟ
○ Skip the supplement aisle. Tell Care/of about your diet, health goals, and preferences and their team of nutritional experts will send tailored vitamins, collagen + more right to your door. Take their quiz to get started. Ⓟ

Ranked
○ 1. Lakeland Regional Health (LRH) has ranked as the no. 1 hospital in Polk County, according to a new U.S. News & World Report on Best Hospital Rankings. LRH is also ranked as the no. 15 best hospital in FL, up from the no. 21 spot, last year. And ICYMI, just last week, the hospital was named one of Newsweek's top Maternity Hospitals in the country.

LALVotes
○ Do you know who has the best buns in town? How about where to find a solid piece of 'za? Our friends at Haven Magazine + Lkld Haven Magazine are hosting their first-ever Best of LKLD awards. Today is the last day to vote for your favorite food businesses, the best patios in town, etc. Winners will be announced in the September issue of the magazine.

Finance
○ A little extra cash in our pocket sounds pretty nice right about now. MIDFLORIDA Credit Union thinks so, too. Members who use their MIDFLORIDA Visa Signature credit card get 2.5% cash back on all purchases. Learn more about the card + how to apply for one here. 💳 Ⓟ

WaterCooler
○ The Lakeland Magic has a new president Hans Steinbrenner, a 28-year old Lakeland resident + former Vice President of Lakeland's G-League team. This comes after former president Shelly Wilkes' promotion to a senior vice president's position with the Orlando Magic – Lakeland Magic's parent team. 🏀 (Lkld Now)
○ The NCAA will allow student-athletes in all sports to wear social justice statements on their uniforms, including patches, replacing last names with words to celebrate or memorialize people, events, or other causes.

TheWord
○ DOM (Days On Market). The amount of days a real estate property has been listed on the market. Historically, the number of DOMs played a big role in the success of selling a home. Before the pandemic, 30+ DOM was considered a red flag, but since COVID-19, that has changed. Here's how. Ⓟ
#Shareworthy
The Wrap
🏡 Answered: In Thursday's newsletter, we asked you if you lived in a Sears Catalogue home or if you knew the location of where one was locally. Here's what a couple of you had to say. ⬇️

• "I lived in Sears house built in 1926 when I lived at 28 Emerson Street Kingston, New York." – Reader Marcia D.

• "I think my late in-laws house at 301 E. McDonald St. was a Sears home. Of course the name of the street has been changed to Frank Lloyd Wright Way now." – Reader Sherry R.

• "Picture of my son's house in Boonsboro, MD. Had a unique staircase out of the kitchen with a hinged step for a vegetable bin just ignore the snow – good example of a Sears house." – Reader KSG J.
Reader KSG J. son's Sears home in Boonsboro, MD
🔄 Catch up on any newsletters you may have missed here.

💭 Say Hello: What do you want to know about your city?

✏️️ Want to write an article for us? Find out how here.

👀 Want your business featured in our newsletter? Learn more about advertising opportunities here.
Did a friend forward this to you?
It can be in your inbox tomorrow a.m.
| | | |
| --- | --- | --- |
| @LALtoday | Follow us. | #LALtoday |
Let us know if we've missed anything and say

[email protected]
Disclaimer: Content marked with a
Ⓟ
is representative of our advertising partners.
Want to receive LALtoday once a week instead? Update your preferences here.
Never want to hear from us again? Break our hearts by unsubscribing here.
Copyright © 6AM City, LLC, all rights reserved. Legal.
Greenville, SC 29602