Well, LAL, we're not sure how it happened, but in the blink of an eye, the holidays have arrived. Hanukkah starts today, Christmas is 15 days aways, Kwanzaa starts on Dec. 26, and the general season of giving is well underway. Long story short — we've got some shopping to do. 🎁

Here is our curated list of qualitree gift ideas so you can sleigh the holidays.

🎁 Our Editors' picks
Last year, I, Kaylee, got my mom a sweet pair of earrings from Take Heart and she loved them. Bump Galletta + Ida Mundell's "Goodnight Lakeland" for my nieces + a pet portrait (by artist Gaby Escalera) of my future in-laws' cats are also high on my local shopping list this year.

Katelyn here – this year I've got my eyes on a holiday gift box from Zaza & Co. + Natamy, featuring a delicious-smelling soy hand-made candle + an even more delicious-tasting, cookie.

🎁 Stocking Stuffers
○ Colorful turbans from East of These
○ Reindeer Poop candy from Scout & Tag
○ CBD Living Hand Sanitizer from CBD Wellness
○ Holiday kitchen towels created by You Crazy Child
○ Banana Teething Biscuits for babies, handcrafted by Southern Babies, LLC
○ Specialty hot sauce from Casita Verde

🎁 ProTip
You don't want to miss the holiday markets happening over the next couple of weeks. ⬇️

○ Buena Holiday Market Weekend | Fri., Dec. 11-Sun., Dec. 13 | Times vary | Lkld Live, 202N. S. Massachusetts Ave. | Prices vary | From a pop-up dinner (which is ticketed) to two indie markets with 30+ vendors, brunch options, an ice cream pop-up + more – you don't want to miss this holiday fest.
○ The Christmas Market | Fri., Dec. 11 | 5-9 p.m. | The Shop Across the Street, 110 W. Highland St. | Prices vary | Don your ugly Christmas sweater + shop for hand-crafted good, chow down on some tacos + make sure to bring a can of food for donation.
○ Sip 'n' Shop: A Christmas Night Market | Tues., Dec 15 | 5-9 p.m. | The Yard On Mass, 802 N. Massachusetts Ave. | Prices vary | Snack on some food from Top Dog + Taste of Home while shopping from local vendors.

🎁 If you're shopping for…
Your Gen-Z cousin who sends you the funniest memes on Instagram + has 609 followers on Spotify:
○ A 2020 Dumpster Fire ornament from Red Swan Lakeland or a gift card to Jesse Carl Vinyl.
Your sister that loves taking nature photos, but only for the aesthetic:
○ A Coconut Lemongrass 50-hour candle from Rafa Natural or Mint Chocolate Chip loose leaf tea from Twenty Seven.
Your neighbor who always has a treat for your dog and never lets you forget about street sweeping day:
○ A pretty print by local artist, MockingbirdArtist, or a fresh holiday bloom for their table.
Don't worry, we've got recommendations for everyone else on your list at the link below.
Share this list with someone who needs some gift inspiration. 🛍
Weather
○ 73º | Partly Cloudy | 10% chance of rain

Biz
○ $484,000. That's how much Lakeland Electric's most recent deal will cost. The electric company plans to use that money to purchase 81 acres of Orlando Utilities Commission land near Lake Parker. This buyout will include a 40% share of the land that includes 3 power plants which will be utilized by Lakeland Electric by 2024 for a "NextGen" project. (The Ledger)

Development
○ A new neighbor on Main St. The Lunz Group, a Lakeland architecture firm, is making progress on a new office space for Aspyre Properties (632 E. Main St.). This Class A building includes conference space, enclosed parking + private offices. Spanning over 17,500 square feet, the Aspyre team is set to move in by January. 🏗️

Cause
○There's no business like small business. For the 2020 holiday season, small businesses are signing up for "Small Business Everyday" via the Lakeland Chamber of Commerce. This program is a database that contains a list of shops and restaurants, as well as their websites + ways to purchase gift cards. Included on the list are Black & Brew (205 E. Main St.), Lakeland Escape Room (305 E. Pine St.) + many more. 🛍️ (WFLA News Channel 8)

TryThis
○ Let's kick it. Federal Bar Lakeland (124 S. Tennessee Ave.) is holding Punk Box -ThrowBACK Thursday tonight from 8-11 p.m. This event is the second out of three and will be a celebration of throwback culture, music + dance. Music will be provided by Tampa-based, DJ Anderson, with live performances by southwest Florida's Roxx Revolt & The Velvets and Izzi Star, a Tampa rock, rap + Reggaeton artist. 🎵 (The Ledger)

Edu
○ Shane Reynolds, Rescue Chief for the Lakeland Fire Department, has earned his third degree from Polk State College. With two associate degrees in Science in Fire Technology + Science in Emergency Medical Services, he will gain a Bachelor of Applied Science in Supervision and Management in the university's 2020 class. 🎓

TodayIs
○ Hanukkah. The eight-day Jewish celebration starts today. The holiday will officially begin tonight at sundown and continue until Dec. 18. To celebrate locally, a Menorah Lighting will take place this weekend at Kryger Park. Happy Hanukkah, Lakeland. 🕎

Dish
○ If you're looking for all of the aesthetically pleasing eats this holiday season, check out Sabrina's Delicacies. From now until Dec. 20, be sure to place your charcuterie board orders to secure your scrumptious platter. And, your order may be delivered through Dec. 24 at 2 p.m. Yum. 😋
○ This is not a drill, Cafe Zuppina announced via Instagram that they will be making premade holiday meals this Christmas. Much like their turkey day platters, these Christmas platters are for those celebrating alone this holiday season or for those of you who just aren't BFFs with your ovens. Be sure to pre-order soon here.

Finance
○ As we approach the holiday season, we're more conscious of our spending – especially after this trying year. The local finance pros at MIDFLORIDA Credit Union put together these 7 budgeting tips for the holidays to help you start planning ahead for the season's celebrations – without the added financial stress. 🎁 Ⓟ

Regional
○ Leaving on a jet plane. Starting March 11, 2020, Hawaiian Airlines will be offering non-stop flights from Orlando to Honolulu. Flights will be available twice weekly and Hawaiian Airlines will also offer nonstop flights from Austin, TX + Ontario, CA. 🛫 (Tampa Bay 10)

Home
○ DYK Indoor Air Quality (IAQ) can impact both health and comfort? Payne Air Conditioning offers different solutions – including smart thermostats, air purification systems + humidifiers – to optimize your IAQ and help you breathe easier in your home. 🌬️ Ⓟ

TheBuy
○ 'Tis the season for cozy feet. Bombas socks are super comfortable, colorful, and designed to last. Bonus: For every pair you purchase, Bombas will donate a pair to someone in need. Get 20% off your first order with code 6AM. 🧦 Ⓟ

Coronavirus
○ Earlier this week, Gov. DeSantis tentatively shared the state's final COVID-19 vaccine distribution plan. The state's proposal discusses vaccinating seniors in nursing homes before the end of this month, as well as getting vaccines to "high contact" frontline health care workers in certain urban areas by the end of next week. (Fox 13)
○ On Wednesday, the Florida Department of Health announced 9,592 new cases of COVID-19 and 84 additional deaths in Florida. That brings the total number of cases in FL of COVID-19 to 1,083,362 + the total deaths to 19,462.
○ You can find more updates concerning COVID-19 case numbers on the Florida Department of Health dashboard. See Lakeland + Polk numbers here.

Click the button below for local resources regarding the coronavirus.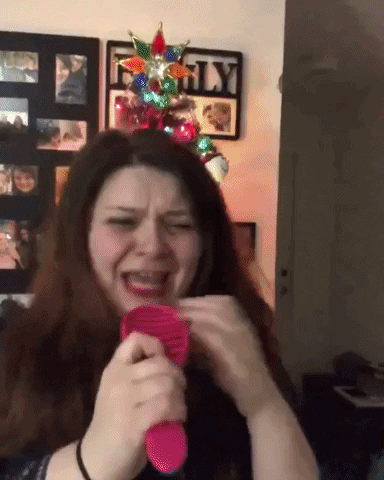 All we want for Christmas is you as a contestant in our lip sync battle.

That's right, we're itching to have a little holiday fun with you all, and since we can't throw a big, city-wide party, we decided to do the 2020 thing and celebrate virtually with a lip sync battle. Check out ours for an example of what we're looking for.

Ready to show off your skills?

🎤 Pick the platform you want to use: TikTok or Reels on Instagram. If you use TikTok, be sure to post it on Instagram and tag us — @thelaltoday — to ensure we see it.

Note: If you can't find Reels on your Instagram app, check out this article for troubleshooting.

🎤 Pick the holiday song you want to lip-sync. ("Jingle Bell Rock" by Bobby Helms.)

🎤 Get creative. We'd love to see some city landmarks in these, but if you'd rather stay at home and dance with a broom, that is perfectly okay, too.

🎤 Once you're happy with your video, post it to Instagram and use #LALtoday + tag us @thelaltoday so we can find them. If you don't use Instagram but still want to participate, submit your video here.

🎤 Have fun and get in the holiday spirit. 💃

We'll vote for the best one on Christmas Day and the winner will receive a $50 gift card to a local shop or restaurant of their choice.

Get out there and sleigh, Lakeland. ❄️
#DYK that your photo could be featured in our newsletter? Just use #LALtoday on social media.
Holiday
○ Lashes & Ashes Holiday Cookie Exchange | Thurs., Dec. 10 | 6-9 p.m. | Cigar Life – A Diamond Crown Cigar Lounge, 5724 S. Florida Ave. | Free | Bring three dozen homemade cookies and a printed recipe for the ultimate holiday ladies' night. 🍪
○ Complimentary Gift Wrapping | Thurs., Dec. 10 | 4-8 p.m. | Lakeside Village, 1479 Town Center Dr. | Free | Wrapping will be done by students from George W. Jenkins High School. 🎁

WaterCooler
○ Micro Wrestling Returns to Wild Greg's Lakeland | Thurs., Dec. 10 | 8-10 p.m. | Wild Greg's Saloon Lakeland, 4951 US Hwy. 98 N. | $18+ | Must be 18 years or older to attend. 🤼

Active
○ Sunrise Yoga | Thurs., Dec. 10 | 6:15-7:15 a.m. | Lake Crago, Lake Crago Dr. | $5 | Classes outdoors if weather permits. 🌅

Theatre
○ Lakeside Village Live | Thurs., Dec. 10 | 6-9 p.m. | Lakeside Village, 1479 Town Center Dr. | Free | Spend the end of 2020 rocking out to music from the 20s through today. 🎶
Disclaimer: It is up to readers' discretion to determine whether they feel comfortable participating in any mentioned events based on COVID-19 protocols and precautions. If you have questions, please contact the event's organizers directly.
🔄 Catch up on any newsletters you may have missed here.

💭 Say Hello: What do you want to know about your city?

✏️️ Want to write an article for us? Find out how here.

👀 Want your business featured in our newsletter? Learn more about advertising opportunities here.

📖 Check out our Editorial Ethics Policy here.
Did a friend forward this to you?
It can be in your inbox tomorrow a.m.
| | | |
| --- | --- | --- |
| @LALtoday | Follow us. | #LALtoday |
Let us know if we've missed anything and say

[email protected]
Disclaimer: Content marked with a
Ⓟ
is representative of our advertising partners.
Want to receive LALtoday once a week instead? Update your preferences here.
Never want to hear from us again? Break our hearts by unsubscribing here.
Copyright © 6AM City, LLC, all rights reserved. Legal.
Greenville, SC 29602