Hey Lakeland, Katelyn here. Recently, INC. Magazine dropped their 5,000 Fastest-Growing Private Companies in America list and, drum roll please, multiple businesses in Polk County were listed. We are so proud of our home-grown businesses and can't wait to share these INC-worthy companies with you.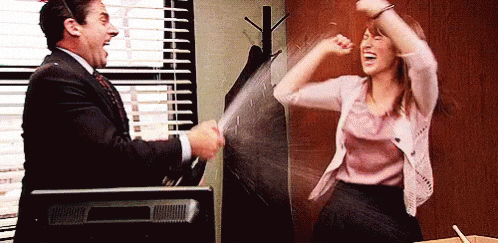 AGAmerica Lending | Ranked: 1,498 | Industry: Financial Services | Location: Lakeland | This company offers farmers + ranchers agricultural financing to allow proper fulfillment of their farming or ranching goals.

3B Medical | Ranked: 1,689 | Industry: Health | Location: Winter Haven | Next on the list is 3B Medical, a company specializing in both sleep + oxygen therapy products as they manufacture and distribute these goods.

Yes.Fit | Ranked: 2,3662 | Industry: Fitness | Location: Lakeland | Yes.Fit is the Global Leader in both virtual racing + fitness challenges via a free app.

GMF Steel Group | Ranked: 3,814 | Industry: Structural Steel | Location: Lakeland | This company is a front runner in the structural steel design industry + has had the opportunity to work with some of the top contractors in the country.

Evolve Contracting | Ranked: 4,017 | Industry: Landscape Management | Location: Bartow | Evolve Contracting is a professional landscape management company with services across Polk County.

StaffBuilders HR | Ranked: 4,435 | Industry: Human Resources | Location: Lakeland | Next on the list, StaffBuilders HR is a temporary staffing agency and a leader amongst Tampa, Orlando, Lakeland, and Atlanta.

Performance Plus Carts | Ranked: 4,573 | Industry: Retail | Location: Auburndale | The final Polk County appearance on Inc's list is Performance Plus Carts. This company specializes in accessories, custom parts, and, especially the sale of golf carts.

I love to see our local businesses getting the recognition they deserve. If you know of someone who works at these companies be sure to give them some extra love + if you work at one listed, praise yourself for all your hard work.
| | | |
| --- | --- | --- |
|   | Which local businesses would you love to see in next year's Inc. 5,000? |   |
| | | |
| --- | --- | --- |
|   | Who do you love to support locally? Drop us a line. |   |
Share this with your friends on socials and give our homegrown businesses something to smile about. Cheers.
○ The Winter Haven City Commission proposed a $140.5 million municipal budget for the 2020-21 fiscal year with the hopes for a quick economic recovery from COVID-19. This budget would go into place on Oct. 1 and, if approved, would display a 7.3% increase from the current Winter Haven municipal budget which is $130.9 million. Some commissioners showed support of the proposal, and the first public hearing and vote is on Sept. 15 at 6 p.m. with the second public hearing and final vote on Sept. 28 at 6 p.m. (The Ledger)

○ Stein Mart has filed for bankruptcy and may have to close their stores nationwide due to a changing retail landscape and the COVID-19 pandemic. There is a location in Merchants Walk shopping plaza (3615 S Florida Ave), but there is no word yet on whether that store will close. The franchise has 281 stores nationwide across 30 states but will continue operating while still selling their eCommerce store. (Fox 13)

○ With Disney World reducing park hours starting in September, Epcot After 4 passholders will have access to altered admission times due to the reduced hours. Instead of entering the parks at 4 p.m., those passholders may enter at 2 p.m. (Bay News 9)

○ Hundreds of Floridians are still facing unemployment + at this time, funding is unable to come through Pres. Trump's executive order. In the meantime, Gov. Desantis is searching for another route to take to ensure Floridians get the money they need during their unemployment. Currently, a loan is being considered as the next step. (Bay News 9)

○ Florida will be a part of the Federal Government's COVID-19 Vaccine Pilot Program. Pres. Trump announced back in May the hopes to have 300 million doses of a safe + effective vaccine. (Creative Loafing)

○ On Wednesday, the Florida Department of Health announced 8,109 new cases of COVID-19 and 212 additional deaths in Florida. That brings the total number of cases in FL of COVID-19 to 550,901 + the total deaths to 8,765. You can find more updates on the Florida Department of Health dashboard. See Lakeland numbers here. (Wesh 2 News)

○ The Department of Justice has recently shut down 300 fraudulent websites used to exploit COVID-19. The sites claimed to sell hand sanitizer and disinfectant wipes, however, buyers never received their orders in the mail. Federal officials claim these sites were all a part of an elaborate scam. (Tampa Bay 10)

○ On Tuesday evening, statements made by SEC + ACC officials made it clear that both conferences were planning to move forward with football this fall, following Big 10 + Pac-12's decisions to cancel their fall seasons due to COVID-19 concerns. See SEC statement here + ACC statement here.
Hey, there. Looking for today's #MustDo events? In accordance with the CDC's recommendations regarding public gatherings, we have decided to postpone public event coverage for the time being. We look forward to bringing you Lakeland's #MustDo events soon (until then, feel free to submit your virtual events here).
Reader, @carlycashman3 recently messaged us about this socially distant movie night at a ballpark in Jacksonville.

From the looks of it, residents were able to take part in what was called the Jumbo Shrimp Family Movie Night + laid out on the baseball field in socially distanced squares. While others paid upwards of $500 for air-conditioned suites.

So, we want to know, do you think something like this would work or even be successful in Lakeland? Where would you host your socially distanced movie night? Email us at

[email protected]

to share your ideas/thoughts.
#DYK that your photo could be featured in our newsletter? Just use #LALtoday on social media.
Weather
○ 91º | PM Thunderstorms | 50% chance of rain
○ Another storm is potentially on the horizon as Tropical Depression 11 forms in the Atlantic. The storm is slated to strengthen in the coming days into Tropical Storm Josephine. The current effects on Florida are unknown, with the current cone potentially skirting the state much like Isaias. (Tampa Bay 10)

TodayIs
○ On cloud wine. In honor of National Prosecco Day, we've gathered some wineries + wine bars in Polk County. Grape Exceptions (5535 Cypress Gardens Blvd, Ste 150, Winter Haven) has happy hour + BOGO 50% off + True Blue Winery (640 Pink Apartments Rd., Davenport) whose open winery features flavored wines like peach, blueberry + citrus. Stomp your worries away and check out these places when you need a way to wine down your day. 🍷

Art
○ The museum is calling, you must go…virtually. The Polk Museum of Art is hosting a few upcoming virtual events for all of you artsy Lakelanders. The most recent will be held tonight, titled, Rarely Seen (and Odd) Treasures of the Polk Museum of Art, and will be on Facebook Live and Zoom at 6 p.m. Stay up to date on events at the museum here.

Biz
○ Publix has been named United Way's no. 1 Global Corporate Leader. The donations collected to support the United Way campaign came through both Publix associates and charities. In 2019, associates pledged $38.6M and charities pledged $25M, and the donations supported 109 local United Ways in FL, GA, TN + more. #DYK that the first-ever Publix was in Winter Haven? (Business Wire)

Civic
○ Monday, Aug. 17, the Property Appraiser's Office will be mailing the 2020 Truth in Mileage (TRIM) Notices. This notice holds information for property owners about their property's assessed value + taxes for the current year. ✉️

Cause
○ Water you doing for the environment? The City of Lakeland is encouraging residents to take the "My Water Pledge" and compete with other cities to see who comes out on top as the most "water-wise". You can take the pledge for free on Facebook or on their website here, and see how much you've pledged to save. Then, you can elect to enter a prize drawing with the chance to win: a brand new 2020 Toyota Highlander Hybrid, cash prizes, gifts, and more.

Dish
○ A "food truck marketplace" is scheduled to debut in Haines City this Friday. The marketplace will be part of a partnership between the CRA and Growers Commerce Center. The trucks will be open Thursday-Sunday starting around lunchtime through dinner. (The Ledger)

Lakelander
○ Meet Catapult member Gillian Smith, founder of Carambola Consulting. Her work blends the best practices of big for-profit brands and the efficiencies + ethics of non-profits to help both companies and nonprofits unlock their potential. Learn more about Gillian + read her advice for entrepreneurs here. Ⓟ

Drink
○ Dunkin' more than donuts. Dunkin', the coffee shop we all know and love, has six main locations in Lakeland: 1111 Bartow Rd., 3100 + 6808 S Florida Ave., 3108 + 5641 US Hwy 98, 2060 Hwy 540A E, and is taking over another breakfast food by creating two types of cereal: Mocha Latte + Caramel Macchiato. Made with real Dunkin' coffee (about a tenth of a cup), these cereal flavors were inspired by customer favorites. (Bay News 9)

Edu
○ Anita Carson, a 6th-grade science teacher at Lake Alfred Polytechnic Academy, and Lori Cunningham, a local business owner, and current board chairwoman, are both running for the Polk County School Board District 2 seat. Carson's biggest change she hopes to see is a larger focus on staffing to better support students, while Cunningham strongly supports and is standing up for equity + economic development. (The Ledger)

Wellness
○ DYK you can use CBD topically? While CBD is traditionally thought of as oil, the topical form works to relieve muscle aches + pain – which we've all experienced at some point. Naternal's Rescue CBD muscle creams soothe soreness through the homeopathic properties of CBD menthol, camphor, eucalyptus + arnica. Learn more. Ⓟ

WaterCooler
○ Lakeland native, Carson Fulmer has officially joined the Detroit Tigers. Carson is a graduate of All Saints Academy in Winter Haven and went on to Vanderbilt where he assisted in winning the 2014 College World Series. (The Ledger)
○ A former Florida Southern College graduate and basketball player, Kevin Capers '15, has signed a contract with a new professional team and plans to move to Hungary to join Atomerőmű SE. Congrats, Kevin. 🎉

Ranked
○ 2. Florida has ranked second on a new list of states with the least improved health during COVID-19. Alternatively, the states with the most improved health include New York, Wyoming, and Maine. (WalletHub)
Image provided by The Great Courses Plus
Feeling unproductive while stuck at home? The Great Courses Plus can help you exercise your mind and go from binge-watcher to binge-learner.

You'll have access to over 12,000 on-demand video streaming lectures taught by award-winning professors and experts on hundreds of topics, including Science, History, Health + Wellness, Photography, Cooking and more.

Sign up for a free trial and their lowest pricing – $10/month with a quarterly subscription. Ⓟ
Answered: The past few days, we've been on the hunt for the best crepes in Lakeland and, well, we're still pretty empty-handed. While we couldn't find a dedicated crepe spot in the area or a "Lakeland's best crepe" we did have a few suggestions.

"'I haven't had a chance to try them yet, but there's a new crepe food truck at the farmers market on Saturdays." – Reader Danielle D.

"Our go-to crepe place is La Creperia Cafe in Tampa, I'd love to find something closer!" – Reader Janey E.

"Not sure about Lakeland or Polk offering magnificent crepes, but if all else fails…La Creperia in Ybor is the place to go. 😉 " – Reader Kristin S

🔄 Catch up on any newsletters you may have missed here.

💭 Say Hello: What do you want to know about your city?

✏️️ Want to write an article for us? Find out how here.

👀 Want your business featured in our newsletter? Learn more about advertising opportunities here.
Did a friend forward this to you?
It can be in your inbox tomorrow a.m.
| | | |
| --- | --- | --- |
| @LALtoday | Follow us. | #LALtoday |
Let us know if we've missed anything and say

[email protected]
Disclaimer: Content marked with a
Ⓟ
is representative of our advertising partners.
Want to receive LALtoday once a week instead? Update your preferences here.
Never want to hear from us again? Break our hearts by unsubscribing here.
Copyright © 6AM City, LLC, all rights reserved. Legal.
Greenville, SC 29602