Hey Lakeland, LALtoday intern Emmie, here. 👋 As I roll into my last semester of college at SEU, I can confidently say that senioritis is a real thing and I'm ready for my cap + gown. However, no matter where you are in your academic journey, there are a ton of colleges in Polk County that offer a multitude of interesting classes – and these classes aren't just for college-aged students.

We've rounded up interesting classes like Criminal Investigations, Drawing and Composition + more to get the academic wheels in your head turning just in time to fall back into the school environment. So, grab a face mask, hand sanitizer, and of course, your thinking cap, and see how you can get involved in the college scene.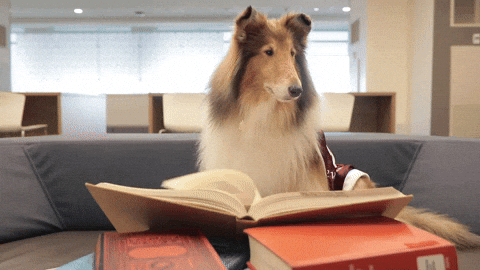 PEDU 1091 01 – Scuba Diving I | Southeastern University | Register by: Aug. 28 | Classes start: Sept. 2 | Taught by Professor Norman Alderman, Scuba Diving I will have you making waves at the on-campus aquatics center. Dive into learning things like how to operate a self-contained underwater breathing apparatus (AKA, SCUBA, in case anyone was wondering where the name came from) + diving science and planning, while you find your own school of fish, or friends, as we like to call them. | COVID-19: Hybrid class options, decreased classroom capacity + new cleaning protocols.

CEN 5728 – Advanced Human-Computer Interaction | Florida Polytechnic University | Register by: Aug. 25 | Classes start: Aug. 20 | With a bachelor's degree in computer engineering, a master's degree in electrical engineering, and a Ph.D. in electrical and computer engineering, Dr. Abdelwahab Hamam teaches this class that focuses on interface analysis + design that will have you on the genius fast track. | COVID-19: On-campus classes, socially distanced classrooms + online and in-person advising.

➡️ Check out 7 more classes, like Intro to Flight + Ceramics: Wheel Throwing, by clicking the button below.
| | | |
| --- | --- | --- |
|   | Did you graduate from a Polk County college? If so, which one? |   |
 

| | |
| --- | --- |
| | Florida Polytechnic University |

 
 

| | |
| --- | --- |
| | Webber International University |

 
 

| | |
| --- | --- |
| | I went to school elsewhere |

 
Pass this note to your fellow alumni, using the buttons below. 📝
○ A recent study by Polk County Public Schools has taken data on the topic of returning to school in the fall. The study shows that 45.2% of students will be attending school face-to-face, 46.1% will be participating in Campus eSchool + 8.6% will be a part of Polk Virtual. When it comes to teachers, 39% prefer face-to-face assignments, 28.6% would go for Campus eSchool assignments, 4.4% would rather do Polk Virtual assignments + 28% are equally comfortable with face-to-face, eCampus + Polk Virtual options. (The Ledger)

○ Lake Gibson football has shutdown workouts due to concerns surrounding the coronavirus. The decision ends conditioning workouts and will, at this time, only concern football players. Other sports such as wrestling, basketball, and volleyball will continue conditioning. (The Ledger)

○ Busch Gardens, Adventure Island, and SeaWorld have seen a sharp decline in attendance since reopening due to the coronavirus. The drop sits at 96% in terms of attendance + revenue during 2020's second quarter. (Tampa Bay Times)

○ Walt Disney World will significantly reduce park hours starting Sept.8. Each of the four operating parks will close earlier than normal by at least an hour + some parks will close two hours earlier. Disney Springs' hours will remain unchanged. (Bay News 9)

○ Gov. DeSantis is pushing for schools to reopen this fall, with state leaders requiring approval from the Health Department if school boards want to keep schools closed. However, health directors were told not to give the approval, stating that the role of the directors was to give information instead of recommendations. (The Ledger)

○ On Tuesday, the Florida Department of Health announced 4,000 new cases (the lowest single-day total since June) of COVID-19 and 91 additional deaths in Florida. That brings the total number of cases in FL of COVID-19 to 536,961 + the total deaths to 8,277. You can find more updates on the Florida Department of Health dashboard. See Lakeland numbers here. (Wesh 2 News)

○ Gov. DeSantis spoke yesterday on a morning radio show mentioning that COVID-19 will "loom" over every policy debate and budget during the 2021 legislative session. According to DeSantis, factors like the use of federal stimulus money + the condition of the state's economic recovery will influence the mapping out of budget priorities for the next fiscal year. The 2021 legislation, beginning in March, will include formulating a fiscal 2021-22 budget, which will begin July 1, 2021. (Orlando Sentinel)
Hey, there. Looking for today's #MustDo events? In accordance with the CDC's recommendations regarding public gatherings, we have decided to postpone public event coverage for the time being. We look forward to bringing you Lakeland's #MustDo events soon (until then, feel free to submit your virtual events here).
This past Saturday, PUSH'D sponsored a back to school supply event for students + their families. We love to see it. ✨

Over 300 bags of school supplies were distributed at Girls Inc., to the surrounding community, and even surrounding neighborhoods including Lakewood Terrace Apartments. Way to go PUSH'D + Girls Inc., the kids appreciate you.

If you feel inspired to donate to either organization, you can find donation submissions for PUSH'D here + Girls Inc., here.
#DYK that your photo could be featured in our newsletter? Just use #LALtoday on social media.
Weather
○ 91 º | Scattered Thunderstorms | 60% chance of rain

Asked
○ Hey Lakeland. Last Friday we received an email from Reader Randy inquiring about the best crepe spots in the area. And, to be honest with you, we were empty-handed. It's up to you now. What is the best spot in Lakeland or Polk County to grab a crepe? Email us your suggestions at

[email protected]

🇫🇷

Health
○ Red, white, yellow, and sweet onions have been recalled across the country — including FL — due to possible salmonella contamination. 🧅 (Patch)

Ranked
○ 45. That's what Florida ranked on a list of the best + worst states to have a baby. Coming in at number one is Massachusetts with Alabama coming in last. (WalletHub)

Watch
○ A very space-ial night. The annual Perseid meteor shower will be visible tonight into early tomorrow morning. Active since July, this meteor shower is considered the northern hemisphere's most popular shower and occurs due to dust and debris that is left behind from the tail of the Comet Swift-Tuttle. (Click Orlando)

ForParents
○ Even though there might be uncertainty about how your child will attend school this year, this isn't the time to forget about childhood immunizations. Make sure they're up-to-date – even if they'll be in a virtual classroom. Schedule an appointment here or by calling 863-284-5000. Ⓟ

Finance
○ DYK there's a national shortage of coins due to the COVID-19 pandemic? Instead of using cash when making purchases, MIDFLORIDA Credit Union suggests using a debit or credit card – so retailers don't have to worry about giving you back the perfect amount of change. 💳 Ⓟ

WaterCooler
○ Jordan Christian Prep is relocating from Eagle Lake to Auburndale, where improvements will be made to athletic facilities and classrooms. The school has also begun investing in its athletic programs, and headmaster and boys basketball coach, Mike Guastella, says the school has plans to create a bigger facility, have more weight room equipment, create a gym air dome + more. (The Ledger)
Answered: On Monday, we sent out a poll about voting this election season + wanted to know how our readers would be voting this year. After reviewing our responses, 68% said they're planning to vote via mail-in voting, 19.6% said they would be voting in-person on Aug. 18, 11% said they would be participating in in-person early voting, and 1.4% claimed they would not be voting this year.

🔄 Catch up on any newsletters you may have missed here.

💭 Say Hello: What do you want to know about your city?

✏️️ Want to write an article for us? Find out how here.

👀 Want your business featured in our newsletter? Learn more about advertising opportunities here.
Did a friend forward this to you?
It can be in your inbox tomorrow a.m.
| | | |
| --- | --- | --- |
| @LALtoday | Follow us. | #LALtoday |
Let us know if we've missed anything and say

[email protected]
Disclaimer: Content marked with a
Ⓟ
is representative of our advertising partners.
Want to receive LALtoday once a week instead? Update your preferences here.
Never want to hear from us again? Break our hearts by unsubscribing here.
Copyright © 6AM City, LLC, all rights reserved. Legal.
Greenville, SC 29602