Fans of "My Girl", rejoice — You could own a piece of the action.
The heartbreaking classic 90s film has ties to Polk County and is trending online this week as the famous Bartow home hit the market.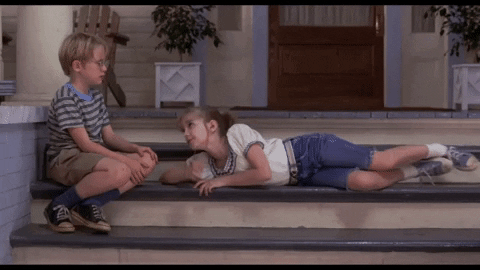 Anna Chlumsky + Macaulay Culkin on the porch of the Bartow home | Giphy via YouTube
Due to the popularity of the film and the novelty of the home, the listing is the highest clicked link on Realtor.com, currently boasting tens of thousands of clicks and views. The buzz around the property comes as no surprise to the current owner, Sam Brunt, who purchased the home back in 2019, with the hopes to restore the home to its former glory as an inn.
Unfortunately, due to the pandemic, Sam must move on and find a new owner to pass the baton to, though Sam has completed much of the renovations already.
Back in its heyday, the home served as a bed and breakfast, featuring 6 suites, 7 fireplaces, an enticing wrap-around porch, and of course, a generous pool out back. The 7,508-sqft. Victorian is listed at $675,000 and is located at 555 E. Stanford St.
Poll